Android app development company in Mumbai
Today all types of business verticals are updating themselves with the latest ongoing technology trends. According to the statistical reports, the maximum and organic traffic are coming from the mobile applications. But, if you have a clear idea for the app development then we are here to help you with various mobility solutions.We have the technical skills and knowledge to develop the outstanding mobile app. Our ardent efforts make us the leading mobile app development company in Mumbai. We are one of the best android app development company in Mumbai, iOS app development company in Mumbai with highly skilled mobile app developers
We provide the right solution for Android, Ios & web applications development services. Since its establishment in 2011, Limra technosys has conveyed the best application development services to clients over the globe.We have created Ios, Android & web application for diverse commercials ventures, such as education, business, travel, land, finance sports, entertainment, health & fitness.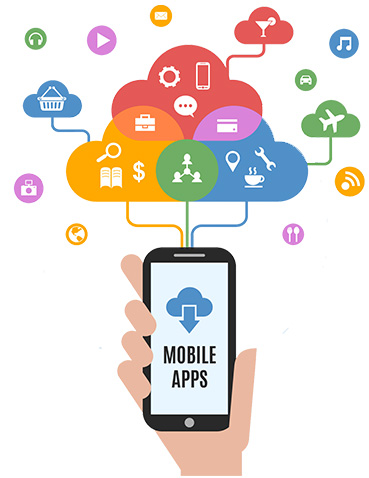 Limra Technosys have Vigorous and qualified designers and developers giving top-notch and savvy mobile app development solution for clients
over the globe. With an extensive variety of ability on distinctive mobile platforms, We have one goal to apply the best solution as per
clients demand at the proper time & our outstanding counseling services in mobile application development helps our clients to do astonishing things with mobile. With the latest technology & Innovative thoughts, we generally convey for client requirement.Whatever you need to do, whether you might want to push your business or all else our mobile app development services can help you with secure & willing results.
We follow these steps for application development:
– Define a clear goal
– Strategy and planning
– Wire frame creation of the app
– Designing
– Development
– Testing
– Market submission
– Promotion

iOS APPLICATION
Our excellent knowledge in objective c, swift, cockatoos, Iosframework, RestfulAPI's, UI/UX, low-level c, Instruments, Shark, Git, Mercurials, SVN, Libraries, Xcode

ANDROID APPLICATION
We have excellent knowledge in SOAP, REST, JSON, XML, Android SDK, Eclipse, Java Api's, Android SDK, Android Studio, Android Ndk, Gradle SQLite, OOPS, MVP & Kotlin

WEB APPLICATION
Our Top notch in all programming skills,PHP, HTML, CSS, JAvascript, Jquery object oriented programming, building interface