E-commerce service provider in Mumbai
Limra Technosys offers the most advanced e-commerce solutions technology to accelerate our business. Today E-commerce has changed your lifestyles entirely because you don't have to spend time & money in traveling to the market. You can buy and sell almost everything at your doorstep with the e-commerce. The E-shop provides you many advantages to grow your business. We are leading E-commerce service provider in Mumbai.
1) E-commerce is the cheapest source where you reduce the cost of promotion.
2) E-commerce website or application provides no time barrier to selling the products.
3) The on time alerts in E-commerce app provide the convenience of informing the consumers about new products and services.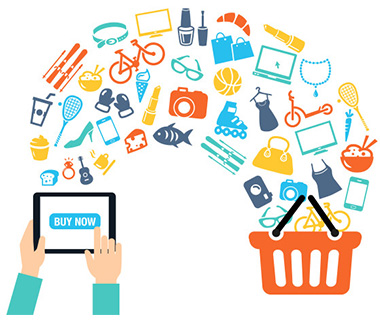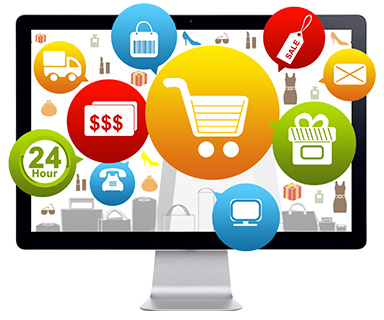 E-commerce website development company in Mumbai
Limra Technosys has dedicated team members who develop e-commerce websites for startups, retailers, wholesalers, brands and any manufacturing & service companies. For online business in this competitive world, this will help you to achieve your respective goals. We also provide safe & secure payment gateway so that your customers can easily hand over their money and buy your products and services without hesitation. Limra Technosys can help you very efficiently to design and develop a result oriented Ecommerce website for your Business.
. Helps to easily purchase products and services over Internet
. Provide safe and secure payment gateway
. Helps to build your brand reputation
. Increase your profit and sales
E-Commerce Mobile Application
If you are shifting your business from traditional to digital then you must think about E-commerce mobile application for selling your products. Because approx 2.3 billion in the world having smartphones and in India, numbers reach 300 million. So day by day mobile users are increasing & targeting via mobile application is a right way to capture large and growing online market place& wild range of Goods and services. Limra Technosys is leading E-commerce service provider in Mumbai.
We design both Ios and Android mobile applications.for selling your products and services.These basic things we considered while designing any mobile application.
1) Mobile payments and security options should be strong enough to gain the trustworthiness.
2) Application user experience should be meet expected requirements.
3) Browsing products and navigations should not be more complicated, keeping it simple can gain the competitive advantage.
4) UI & UX of an application can make a vast difference in usability and success of e-commerce app.
5) Integrate promotional and referral programs provided to users would help for future engagement.
6) Seize the opportunities by targeting the right audience and right industry niche.
Market your E-store
We help you to market your website and app through various mediums and campaigns for selling your products and services on a global level.